THE PROBLEM
It is important to understand that neuropathy is a condition that if you don't take effective action against, it simply gets worse.
Unfortunately, drugs and medications only treat the symptoms and usually do nothing to address the underlying causes. The good news is that cutting-edge science and nutrition have come together to create a truly monumental and natural breakthrough for people who are affected by neuropathy.
The Solution
Nerve damage or nerve pain (also known as neuropathy) is often caused by a deficiency of specific vitamins. When you can't get enough of these vitamins from the foods you eat, you need to supplement your diet.
There are two vitamins which are absolutely vital to nerve health but that up until recently have not been easily available in a form that can be more readily absorbed and used by the body.
These are Benfotiamine, a special form of Vitamin B1, and Methylcobalamin, a special form of vitamin B12.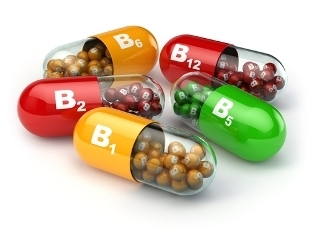 What is the Next Step?
Now that you know more about neuropathy, here are your choices:
You can continue on with what you've been doing, or
You can take action today, right now, and change your life, by learning more about what you can do about it.
Fortunately, your body is very resilient and operates in a very intelligent manner, if you give it the right fuel and the right nutrients, it will respond very quickly.
MORE NEUROPATHY INFORMATION RESOURCES
Here are some links to futher information about neuropathy.
Have a Question about Neuropathy?